Welcome
SuzukiSavage.com was established on July 9, 2003 and is dedicated to Suzuki Savage Motorcycles (LS650, S40) and to their owners who love to ride, restore, and customize them. Whether you are into Savage choppers, bobbers, cafe racers, street trackers, flat trackers, or restorations SuzukiSavage.com is for you!
LS650/S40 Technical References
New to the Suzuki Savage and don't know where to start?
Read and Learn.
Standard Issue 2013 S40
This is a true classic with a timeless design. Sporting a strong single-cylinder engine that provides exciting low-end to mid-range torque and rock solid reliability. To see some of the hidden potential in this beauty, mouse over the picture.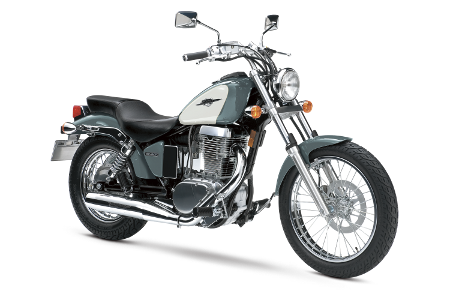 (Pictures owned by Suzuki Motor Corporation & RYCA Motors)
Technical References:
Donations
Enjoy SuzukiSavage.com?
Consider making a donation to help support this site.